I fell asleep last night to the sound of rain and woke up to the rays of the sun. It was said the other day, by a friend that this northern country is reminding us more of a tropical country as each season passes. We had pouring rain one day, only for the rain to be interrupted by the warm sun. It evaporated so quickly that it almost made us doubt it ever rained. Anyways, I don't want to write about the weather, I mean it is not like I am trying to make small talk with you guys haha.
Me and my sister went to see
Harry Potter and the Half-Blood Prince
. I read the book a long time ago and there were moments were I sat nailed to my seat wondering what will happen next but the biggest twist was hard to forget even though I read the book years ago. I love how the cast keeps making these movies better and better. One would think that after all these movies we would be pretty tired of Harry Potter but instead after each movie we see we want more. When I walked out of the theater I knew that the next movie is gonna blow our minds. The movie ended, leaving its audience in a state of hunger for more. In this movie an actress who stood out was Helena Bonham Carter. Anyone who has seen any movie starring this actress knows that she was made for the part of Bellatrix Lestrange. An evil witch, with no mercy and only goal is to serve her master, Voldemort. I loved her portrayal and no one could have done it better. Also the original cast were as wonderful as always. They have grown up and with all the love in this movie the director made sure that the audience understands that they are no longer children but teens. One thing that boggled me was the fact that the scary factor was not as protruding as usual. I usually jump out of my seat when I watch a Harry Potter movie but during this one I only flinched twice. I am not a scary movie fan AT ALL but I feel that it should have been a little scarier and not so predictable.
But
, as always the special effects were awesome. This is highly recommended to see. I will give this movie 5/5
R
's. It was
R
ight on.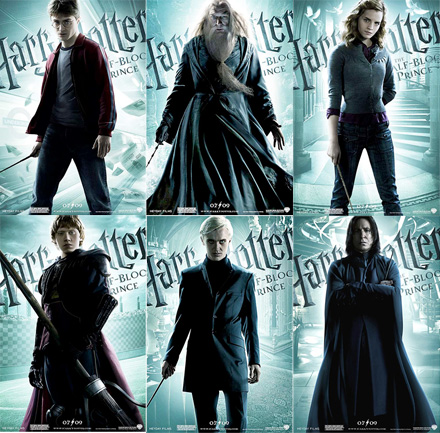 Today I might go and help S. and her brother D. to paint his apartment. It would be fun, I love to paint and fix stuff. Knowing myself I like to make a mess, not always on purpose, so if I go I need to wear something I do not like much haha..I have a feeling it will be the last time I will wear it. Well, now I have to go and make some calls...Until later painters
xoxo